Q&A with Ella Marushchenko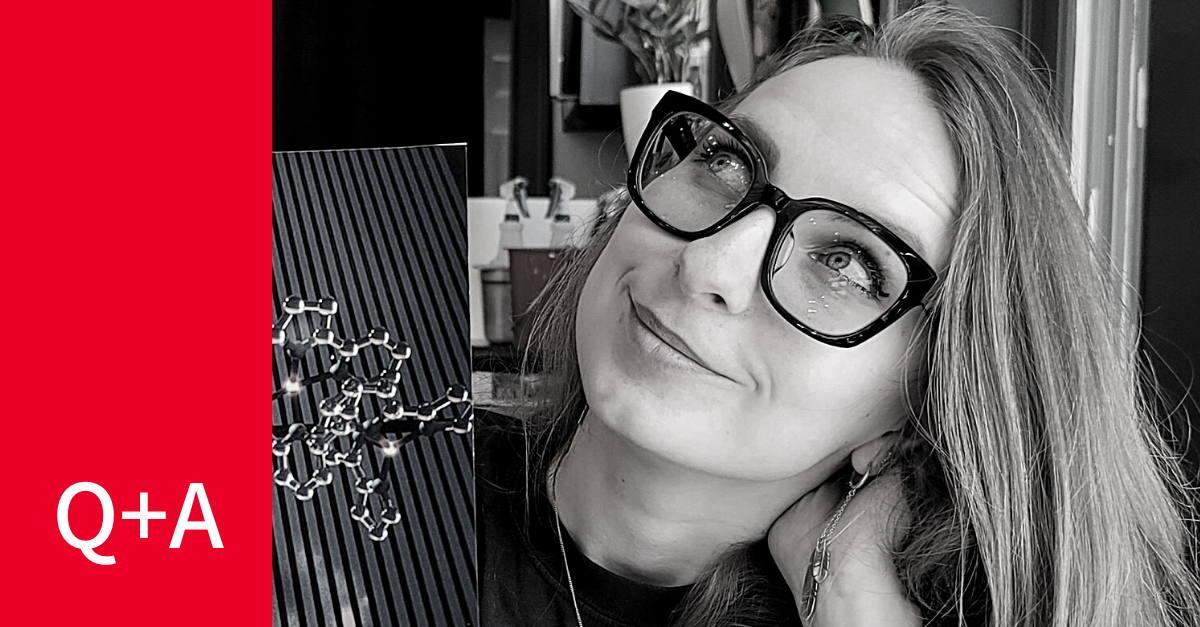 Tell us about yourself — what is your background in and how did you end up in your current position?
My grandmother was an artist so I started to draw when I was really young. My mom also has a talent for art, even though she has never done it seriously. I started going to art school when I was around nine years old, but I never finished my program– I was kicked out a couple of times. Then I was accepted into an art university in Russia, Bashkir State Pedagogical University where I received a degree in graphic design. While at university, I painted with oil and pastels, studying in the art studio of famous Russian artist Sergey Krasnov, with my teacher Vera Asanbaeva.
Then I moved to the Czech Republic, and began to explore the world of art. I studied the restoration of ceramics in Brno. I worked in interior design and in the fashion industry, where I was designing clothes and did my own photography too. That is why I have a lot of experience in different art areas; I really think this kind of experience is very important.
When I moved to the USA, I met professor Sergiy Minko, who worked at the University of Georgia. He asked me to draw a cover image for his article– at the time, I never liked digital graphic design, but I decided to try anyway. I was fortunate enough to have my image chosen as the cover, and this is how my business started in 2015. Today, we have grown to a studio with eight full-time employees.
Tell us about your studio: who are your typical clients and what kind of work do you specialize in?
Most of our clients are research scientists from different universities all over the world. We design images for their articles, grants and books. When the article is accepted in a scientific journal, authors usually are offered a chance to submit a cover image to the journal. Editors collect cover submissions for all articles in the issue, and then choose the image which will appear on the cover. A cover image is chosen mostly based on the artistic appearance and importance of the article. When we design the cover image, we try to show the science correctly but also show it in a beautiful way to attract readers attention.
What have been your biggest design-related influences for your work?
These two Russian artists affected my work a lot — Mikhail Vrubel and Viktor Vasnetsov. I advise everyone who is interested in art to read about these two painters and look at their work.
How do you approach representing topics that are not visible to the naked eye, or topics that are not generally visualized, with a visual medium? Do you generally brainstorm with a group or team?
In our studio we have a team of artists and a team of scientists. When we receive a new task we get together and discuss the best ways to show it. Then I start drawing the image, during the drawing process I try to find the best way to represent the idea. Most of the time when the scientists I am working with explain an idea to me, I have an image beginning to form in my head of how I should present it. The designers and scientists go back and forth throughout the process; it truly is a team effort.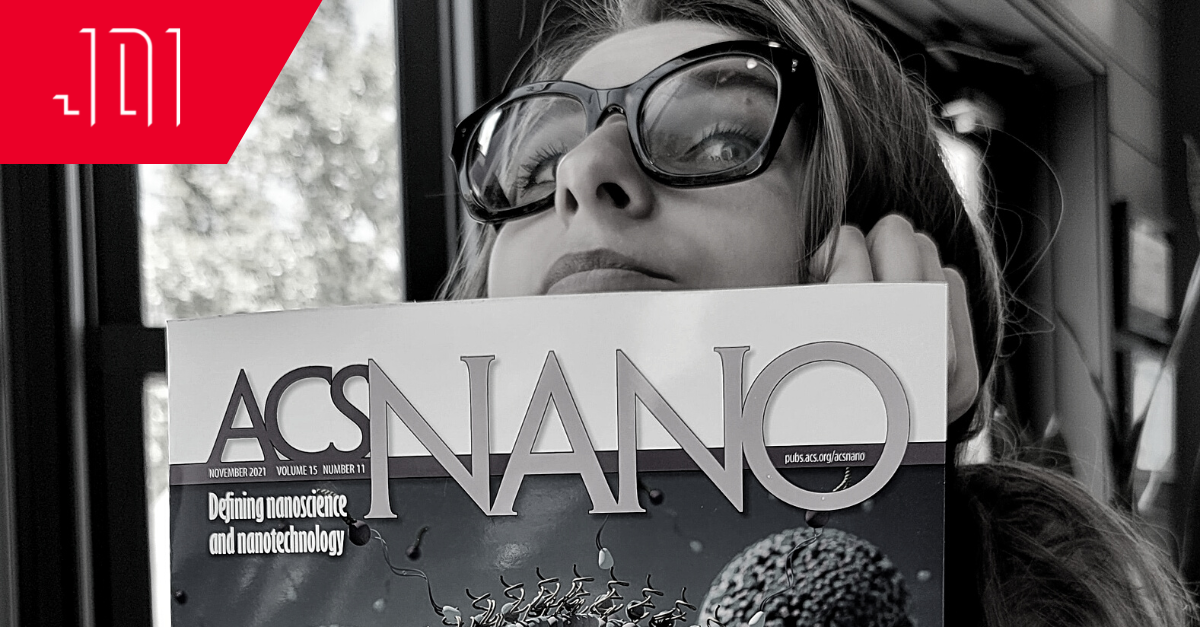 How do you/do you make an effort to escape from expected tropes in science-themed illustrations (whether it be symbols, style, or color palettes)?
When I am working on the image, I am trying to represent the science behind it in a way which will be understandable to a reader without specific science background. In my opinion, cover images should appeal to a general audience. If someone likes the image they will open the journal and read about this topic in more scientific terms. Good covers allude to the science, but attract the reader without the hard facts and figures.
When we design a cover image we do not need to show every piece of information from the article. Simple images always look better and attract more attention. Trying to show everything complicates the image. In order to show every single object and make it look attractive and natural, you have to have a lot of experience and patience.
Your work spans multiple scientific disciplines: what types of projects are normally most exciting for you?
It depends on the day [laughs]. Sometimes I wake up and want to draw biological objects like strands of DNA/RNA or viral models. Sometimes when I draw too many biological images, I want to escape to something more abstract. Of course it works in both directions. When I have too many physics images, I want to draw biology. It all depends on my mood and how I am currently feeling.
What is your real-life superpower?
I don't have any superpowers which makes me really sad.
In reality, I am actually really disorganized, but I love to work hard. Basically, I try to spend as much time as I possibly can drawing. If I am not drawing, I am usually creating something, or taking photos. I cannot sit still; I need to do everything and try everything. I don't like when I can not do something or something does not work for me. I still have to achieve something even if I don't like to do it. If I start something, I have to finish it– not just with anything, but with a good result that I feel confident in. It was how I was raised; if I do not like something, or don't feel like doing it, I always push myself to do it. It can be a positive thing that lets me experiment and explore. Sometimes there are negatives too, but it lets me see and learn about more of the world around me.